The Leading 100 2023
Annie Williams – Top Performer in Bay Area Real Estate
"LuxeSF wishes to congratulate the 2021 Leading 100 honorees for their success, which is based upon hard work, passion for the business, and commitment to both their industry and their clients, on whose behalf they labor tirelessly. Theirs is an accolade much deserved, and it is with great pleasure that we communicate that achievement to the community at large—to industry peers and to the clients who rely so heavily upon their valued service."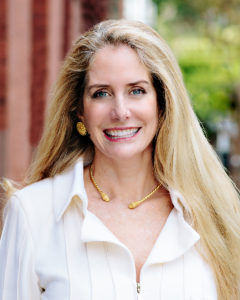 Annie Williams, Top 1% SF REALTORS®

Annie Williams is a results-oriented professional and a seasoned negotiator. She was consistently the #1 agent at a major local brokerage, and according to a recent ranking done by the Wall Street Journal and REAL Trends, is one of San's Francisco's top ten agents by sales volume.
In fact, Annie is among the top 1% of realtors in the nation.
An agent since 2003, Annie is considered by many to be "the professional's professional."
She excels in long-term client relationships. At the outset, through conversation she determines a client's financial needs, taste and time frame. By doing so, Annie minimizes any waste of time caused by marketing to the wrong audience, or looking at the wrong property. She knows that buying or selling a home is always an important financial – and at times emotional – transaction, and while she takes this responsibility seriously, her goal is nevertheless to make it an exciting, fun, and satisfying experience.
Annie graduated with honors from U.C. Santa Barbara and also completed the Strategic Marketing Management Program at Harvard Business School.
Prior to entering real estate, she was a successful executive in the Bay Area venture capital and media industries, where she ran marketing at both Venture Strategy Partners and CNET. Before this she held a variety of executive level sales and marketing positions at The New Yorker, Newsweek and Vanity Fair. The coupling of her business experience and real estate knowledge uniquely qualifies her to help both buyers and sellers reach their real estate goals.
Annie has extensive knowledge of San Francisco, and loves to discover more of it all the time with her two children. She considers it a privilege to work with buyers and sellers in this great city.
BRE# 01393923
More Testimonials:
Souyang:
Annie is the best! She was extremely knowledgeable and responsive throughout our entire home buying process. As first time home buyers, we knew very little and Annie's expertise made us feel confident during our home search and eventual home purchase. We had hundreds of questions and she was patient and informative, while also providing her opinions as an expert and someone that knows the market well. We would never have been able to do this without her! I'd recommend her to anyone.
Private Client:
From our initial meeting with Annie (she came to our apartment in the evening after our baby was in bed because that was most convenient for us!), we knew she was the agent we wanted as our partner. From the start, she was focused on finding a home that was just right for our wants and needs. As first-time home-buyers, we had a lot of questions. Annie always responded incredibly quickly, with thorough and helpful answers (and she's so nice, and has a great sense of humor). We were not in a huge rush to find a home, so we spent many months working with Annie and she continued to give us so much time even as the months wore on. Annie's connections in San Francisco are phenomenal, and we were able to see many homes (including the place that we bought) early, before they hit the market/open houses. Her estimations for what places would sell for were spot-on, and she was very straightforward about what might work with our budget. We ended up finding the perfect place for us, in our ideal neighborhood, and we beat out other offers because of Annie's advice. She's incredibly committed to her clients, super smart, connected in the SF real estate community, and a joy to be around. I would recommend Annie to anyone — from first-time home-buyers (like us) to seasoned real estate owners (like many of her clients).
Jaimie:
Annie is knowledgeable, professional, and a pleasure to work with. Annie has so much experience, she is able to field every question and navigate all the nuances with ease and confidence. She has plenty of helpful hints and resources to assist with getting property ready to sell. Annie is hard working and consistently listed as one of the top SF brokers, and yet you feel as if you are her only client. She is accessible, communicative, and handles all the showings herself. The results of our sale, which was somewhat challenging, greatly exceeded our expectations and closed without a hitch due to Annie's attention to detail and pro-active sensibilities. We could not be more pleased.
Susan Gregory:
Annie Williams was introduced to us with the following recommendation: "She is very smart and she works really hard". Annie surpassed all our expectations and made the whole experience of selling our family home in Cow Hollow so much less stressful than it might have been. She advised us wisely on everything, from setting the sale price to strategic redecorating and staging. No detail was too big or too small for her to take care of, plus she is an extremely good communicator. Annie is very highly regarded in the business for her integrity. She is obviously well connected due to her long and successful career in San Francisco. We cannot recommend Annie Williams more highly.
Lindsay Walsh:
Annie is the best! She helped us find our dream home in a very tough market. She's a great combination of fun, smart and utterly honest. Many of my friends have used her with equally good results. I highly recommend her!
Anjali:
With Annie, you will be in the best hands possible be it the sale or purchase of a home. Annie came to us highly recommended by a friend and we can't say enough about how remarkable Annie was. In Annie, we not only found an experienced and well rounded agent but we also found an advisor, a doer and someone who with a calm and collected manner steered us through the entire process. She came in prepared from the get go with stats, recommendations and a well researched proposal. We loved not just what she presented but also how quickly she understood what were our priorities were and how we worked best. All of her work was on time, all her recommended people be it the painter or the landscaper did an amazing job and above all she was very ethical and dependable and we were lucky to have on our team. Thank you Annie!
Private Client:
I have worked with Annie over many years — including one purchase, one sale and lots of advice. She is highly responsive and knows the market. Would certainly work with her again.
Beth & Bob:
We are so fortunate to have found Annie Williams. In the tight SF housing market, we would have never found the great house we did had it not been for her connections. She has counseled us well and been attentive to every detail. We recommend Annie with the greatest enthusiasm.
Tom and Sarah:
Annie was great to work with as we navigated the challenges of finding a new home in San Francisco. She was patient with us as we looked at properties and helped us work through what was most important to us in a family home. She was always available to go see properties — some of them many times and sometimes urgently as we figured out if we wanted to put in an offer. And she helped us strategize and was instrumental in closing on our new home.
Kris and Marian:
Annie was recommended to us by several of our friends, and we have thanked our stars ever since! She was simply terrific – she delivered a wonderful result, and we thoroughly enjoyed working with her through every step of the process. We had some very specific criteria that we were looking for, and when other agents might have winced and asked us to be less picky, Annie was creative, resourceful, and persistent – and hit the bullseye for us. She is a true pro in every sense of the term – experienced, thoughtful, smart, strategic, and pragmatic – and she is also a wonderful human being. We could not recommend her more highly, and we would work with her again in a heartbeat.
Freddie & Yulia:
Annie was exceptional. She was patient with us, and helped us find the home we had hoped for. Annie's market insight was a major factor for us, particularly during the volatility of COVID. She found us an incredible off-market opportunity. Annie is the best, cannot say enough good things about her.
Bob S:
Annie was a pleasure to work with. She spent the initial time upfront to understand my needs and introduced me to several neighborhoods in San Francisco. As I learned more, my interests changed and Annie was fully understanding. She was a great advisor as some apartments went into bidding wars and was very helpful as to when best to present an offer and negotiate in my best interest. I really enjoyed working with her and she would be my only call if I was back in the market.
Susan and Peter:
We wanted to thank you once again for a terrific transaction. Your professionalism and attention to detail made this transaction flow so smoothly. We really enjoyed working with you and appreciate your hard work and suggesting and managing cosmetic improvements and a great stager. You were focused and fun to work with and we appreciated your knowledge and experience. We know we would not have been able to close this so quickly and seamlessly without you.
Michael:
I have never said this before to a broker, but in your case, you earned every penny of the sales commission. Your counsel was invaluable and your manner was highly professional.
I am still hopeful the present economic environment will settle down soon, but you got off to a good start in 2020!
Diana:
Thank you very much for your INCREDIBLE work in making this sale process completely painless and entirely enjoyable.
We are so glad and fortunate that we chose you to represent us. You are amazing! And your team is amazing!
Thank you, Annie!!! We look forward to the opportunity to work with you again in the not too distant future . . . as a buyer!
Sarah B Houlihan:
We've worked with Annie to buy two properties and to sell one and were amazed at her expertise, connections, and how seamless she made the process on both sides. She's a true partner and trusted advisor in finding the right San Francisco home – she's our first call for any real estate question!
Daniel Matarozzi:
Annie Williams really knows the SF residential real estate market. Her suggested asking price for our property was spot on. She handled all the administrative work that goes with prepping a house for sale and really made our lives easier. All communications were clear and timely. She helped us evaluate competing offers and I really feel we ended up with the right buyer. I couldn't recommend her more highly.
Todd and Katie Kirschner:
My wife and I worked with Annie to both buy a home and then sell it seven years later. In both cases, Annie kept us focused on what was important and helped us screen out what was not during the process. She heard all of our needs and concerns while helping us work through the unanticipated details that always arise. For us, she's the perfect combination of strategist, tactician, and deal-maker. She has a good sense of history in the market and stays very current on market conditions. She's no-nonsense and knows how to get to the finish line with little drama.
Andy and Maria Burtis, McKesson:
We had the privilege of working with Annie for both the purchase of our house and the sale of our condo. Not only did she find us our dream house, we could have never navigated the tricky market and had our offer accepted without her incredible business acumen, her wise counsel and tireless attention to detail throughout the process. I cannot recommend her more highly!
Anjali Billa and Ashish Agarwal:
With Annie, you will be in the best hands possible be it the sale or purchase of a home. Annie came to us highly recommended by a friend and we can't say enough about how remarkable Annie was. In Annie, we not only found an experienced and well rounded agent but we also found an advisor, a doer and someone who with a calm and collected manner steered us through the entire process. She came in prepared from the get go with stats, recommendations and a well researched proposal. We loved not just what she presented but also how quickly she understood what were our priorities were and how we worked best. All of her work was on time, all her recommended people be it the painter or the landscaper did an amazing job and above all she was very ethical and dependable and we were lucky to have on our team. Thank you Annie!
Leslie W.:
Annie Williams is a miracle worker. After interviewing a number of brokers I hired Annie to sell our family home on Commonwealth. She stepped in with the willingness and capacity to deliver on a tall order. It was February 23rd and I told her that I wanted to have our house on the market before the end of the family home selling season. In order to get the house ready for staging and on the market I had to move out. The thought of moving out was overwhelming until Annie introduced me to Desiree. Once I had moved out Annie hired and managed all the subcontractors (floors, handyman, plumber, painter, carpets, solar panels, elevator). Annie did it all herself instead of turning it all over to the stagers, which is sometimes done. Our house had no real comparables. Annie got the brokers and buyers in to see it and our home sold in less than a week and over asking. I would recommend Annie without reservation.
George Sundby:
We had the pleasure of working with Annie on the sale of our Condo. She is amazing and has assembled a team that has a "can do" attitude and does it!!! The two staging companies came in with great options and some upgrades that really made the place sparkle.
During the open houses, Annie was always there working the crowds and we were very pleased with the offers we received. Annie worked on the primary but also kept a 2nd bidder in the wings. Closing went extremely smoothly.
I would definitely rate Annie one of the BEST realtors in San Francisco!!!
Marvin W.:
My wife, Lynn, and I closed on the sale of our San Francisco condominium just yesterday and though I am not an inveterate reviewer or letter writer I could not wait even another day to share our experience. From the moment we first met Annie, my wife knew she was perfect for us and was she ever right! In every decision, every action, every suggestion, Annie was the consummate professional. She is smart, experienced, reliable, thorough, and knows the landscape of San Francisco intimately. She follows through, and every step along the way informs her recommendations by what is best for her client's budget weighted against what will strengthen resale value. I'm not a person who easily relinquished control or who spreads trust casually. Annie took charge, though without a heavy hand, and I felt complete confidence in her. She listens, she communicates. From day one to our closing, she did it all. Staging, disclosures, inspections, repairs, vendor selection, showings, etc., issues and pitfalls that would never have crossed my mind. It is an understatement to say that I recommend her without reservation.
Erika Dirkse and Owen Rescher:
Annie's passion for and innate know-how to match people with homes is incredible. As first-time buyers in a challenging market, Annie took time to understand our priorities—what was necessary and what would be nice, as well as our budget. Annie is thoughtful, thorough, connected and delivers. We're thrilled to report that with Annie's guidance we not only landed in a new home with all the "necessities" but with more than we could have hoped-for "nices" as well!
Ellen and Steve Taylor:
Annie was fantastic. She was extremely organized, professional, responsive, and understanding. Once signed on, Annie took charge, getting all the work done on the house that we needed done, when we needed it done, while still working around our various schedules and whims. All the while she was very easy to work with, communicated frequently, and really seemed figure out how we wanted things to go. She formulated a plan for the marketing and sale that we were very comfortable with, and the closing process came off without a hitch. We would absolutely recommend her.
Ali and Matthias Kamber:
Having lived in a condo for over a decade and running out of room, we turned to Annie at the recommendation of a colleague and friend. Right from the start, we were impressed. She sat down with us to walk through the process, the market, and what in particular we were looking for in terms of both a home and a neighborhood. She certainly seemed to have her finger on the pulse of San Francisco real estate, even down to specific blocks. And in visiting open houses with us, she dialed in her sense of what we were looking for in terms of size, style, and price. That helped avoid wasted time and effort visiting properties that would have been non-starters.
Annie's expertise really shone when we became serious about a particular property. She did her due diligence and helped us evaluate the terms of an offer. Over the course of six months or more, Annie helped us evaluate many disclosure packets, gauge different factors, and ultimately write offers on five properties. She was always very responsive. Perhaps more importantly, her relationships helped identify what we would characterize as the two best houses overall, including the one we now call home. And while we hope to be there for quite some time, we'd be sure to use Annie again in the future.
Andy and Maria Burtis – McKesson:
We had the privilege of working with Annie for both the purchase of our house and the sale of our condo. Not only did she find us our dream house, we could have never navigated the tricky market and had our offer accepted without her incredible business acumen, her wise counsel and tireless attention to detail throughout the process. She is an incredible listener and was serious about finding the perfect place for us. All along, she gave us invaluable advice at every stage of the process — her experience and knowledge of the market was so helpful and ultimately was what made the process so smooth. And when it came time to sell our condo, not only did she help us prepare the property for sale, she delivered multiple offers, all over asking price. In addition to being an amazing real estate agent, she is a business person of ultimate integrity. In a word, she is a rockstar! I cannot recommend her more highly!
Robert M. Wachter, MD – Professor and Associate Chairman, Dept. of Medicine Chief, Division of Hospital Medicine Marc and Lynne Benioff Endowed Chair University of California, San Francisco:
Annie did an amazing job for us in the purchase of our wonderful house in Noe Valley. She's smart, savvy, and supportive, has amazing contacts (loan officers, contractors, roofers, inspectors, etc.), and she has all the tools of an outstanding realtor — part tough negotiator, part diplomat, and part family counselor. Buying a house is incredibly stressful, but Annie came as close as humanly possible to making it a pleasure.
Sara Maher, Pixar and Bert Berry, Pixar:
Being first time homebuyers we felt completely taken care of by Annie. Every step of the process was carefully laid out for us. She was incredibly informative, thorough and attentive. She gave us great advice and even helped us resource all the things we needed to get our new house ready for move-in. Annie gets five-stars in our book! I look forward to recommending her to our friends and colleagues.
Dr Steven Vitcov, MD CPMC and Dr Ruby Ghadially, MD UCSF:
She is really an amazing, talented agent, completely on her game. She knows the market inside and out, and she really knows how to close a deal. We were about to start a big remodel when we met Annie. She said she could sell our house and find us a new one, so we could avoid living through the remodel. We said,"Go right ahead – good luck!". It was the end of 2009. The real estate market was really dead. We thought she'd never do it.
Sure enough, she found a buyer! We got our full asking price. She was magnificent. On the buy side, we managed to get our new house for substantially lower than listed, thanks again to her skillful negotiation. We both work full time (and then some). Annie chased us down and made it easy to sign papers, review offers, etc. I can't recommend her more highly.
Katie H:
I am a bit of a cynic when it comes to real estate agents. But I can say unequivocally that Annie was the best thing that could possibly have happened to us when it came to our real estate adventures over the past several years.
First, the cold, brutal facts: San Francisco is a relentless — and surreal — place to be a buyer of real estate. In many neighborhoods, the prices are on a par with the most expensive places in the world, surpassing even New York. Trying to buy a house here is an exercise in serial humiliation, as you find yourself one of ten bids, only to be outbid by people paying cash for 20% over the asking price. What buyers like us needed was someone who would work tirelessly on our behalf. And that's precisely what we got in Annie Williams.
We worked with Annie on two house purchases and one house sale. To say that she epitomizes professionalism would be an understatement. She is highly respected by everyone in town, and she is smart as a whip — while also being gracious and honest. And did I mention dogged? That, too.
The story: we had bought our house in Noe Valley in 2011, and found in 2016 that we needed a duplex, because of an offspring returning to live with us. It was Annie who found the perfect house, a few days before it went on the market officially. It was Annie who got us in to see it early, and it was Annie who fancy-footworked and finessed her way through the bidding process. Mind you, we did not have cash, and it's a sure bet that the several other bidders did. We didn't even have the down payment. And we needed to sell our existing house in order to get it. But she made it work, and we got the house, then sold our house (a less desirable dwelling, to be sure) within a few weeks. Without her, it simply wouldn't have happened. We are now happily ensconced in our new Noe Valley home and couldn't be more grateful to Annie for helping to make it happen.
Noelle P:
Annie is a fabulous agent and we would strongly recommend her to our friends and family. Annie was recommended to us by a close colleague when we moved to SF and she was extremely patient with us as we explored the region and tried to figure out what would work for us and our family. We always felt that Annie had our best interests at heart and she took a lot of time to get to know us and our preferences. We never felt rushed or pressured and had great confidence in the process knowing that she would be able to help us navigate the challenging SF market. She was a really valuable asset in the house buying process and we cannot recommend her highly enough. We couldn't have found our dream home without her and we are so grateful for her help. She's also been an invaluable source of information for our family as we are new to the area. Thanks Annie!
Kd R:
Annie is simply the best. When we moved to San Francisco, we went through several other real estate agents before we found Annie. She was the only one who really listened to us and cared about the specific things we needed in a home and treated our time as a valuable asset. She accommodated my needs at every turn – even working with me to sign an offer with a newborn in my arms and two toddlers running around like maniacs. We got our house under asking price in a hot market! Annie is an astute business woman and a great person. If we ever sell this house, Annie will be our agent!
Dan Carroll and Stasia Obremskey:
Annie has helped us purchase both personal and investment properties in the competitive San Francisco market. In all cases, we worked with her to assemble key market intelligence, strategize on terms, package our offer so that it was the most attractive even though our offers were often below the market price. Her personal service doesn't end with the close of escrow; she follows up on countless details, connects us to important resources and understands our ongoing needs. Annie has caused us to break our hard and fast rule of not mixing business and pleasure, because she is fun to work with and a consummate professional.
Zeb and Kate Ripple:
Annie is an excellent communicator, a problem solver and a highly effective negotiator. Her conscientious attitude was apparent through the entire transaction—marketing to escrow. We are thankful to Annie for helping us through the emotional and complicated process of selling our home.
Eric and Mindy Swagel:
Annie helped broker both our new home purchase and the sale of our condominium at a time when the market was very difficult to read. She was always respectful of our concerns and perceptions of value and allowed us to drive negotiations without pushing us toward any position. At the same time, she made sure we understood market conditions and remained realistic. She managed challenging personalities, a skittish lender, inspections, cold feet, and remained rational, focused, and ethical throughout.
Lisa Wilcox, Marketing Executive:
Annie Williams is dedicated, responsive, tireless and creative. She is an excellent marketer. She also is fabulously upbeat and pleasant which makes her a pleasure to work with and, importantly, allows her to get along well with prospective buyers and sellers and their agents. Annie has endless resources and excellent suggestions. You can trust her gut. Annie Williams made the very stressful, high stakes real estate process manageable.
Charles E. Koob, Partner – Simpson Thacher & Bartlett:
I have bought or sold residential properties in eight states. I have never worked with a broker who was more attentive, professional or efficient. She understood exactly what we were looking for and never contacted us about a property that did not meet our needs. She was a delight to work with. She went out of her way to arrange for inspections and repairs as we live in New York and could not deal with any of these issues from a distance. I will work with Annie again and would enthusiastically recommend her to any prospective buyer.
Robert M. Perkowitz, Columnist & Entrepreneur:
Annie has helped us buy two homes and sell one in San Francisco, and we will go straight back to her on our next transaction. She is very sensitive to our needs during the process, supportive in all aspects of the transaction, and makes it as easy as possible. Annie is a great person to work with.
Grant Dollens, Entrepeneur:
Annie worked to really understand our needs and desires for our property. She takes a long-term view of the relationship built throughout this process, and is not focused on the transaction alone. In our case, Annie got to know us, and what we desired, well enough to advise us against bidding on a property that wasn't exactly what we wanted. The patience she encouraged us to have paid off handsomely, as we later found the perfect home.
Buying a home is an immensely personal experience, and we were happy to have Annie guide us through this process. We viewed her less as our realtor, and more as our advocate. We were confident that all the advice Annie gave us was in our best interest alone.
We were first-time buyers, and Annie led us through the process with ease and professionalism, answering our questions and calming our fears all along the way.
Susan Marsch, Vice President and General Counsel – Redback Networks Inc.:
If it weren't for Annie Williams, I'd never be in my own home. She had a keen eye in figuring out my needs and what was on the market that would work for me. She took all the time in the world to discuss the pros and cons of the homes and neighborhoods we looked at and made looking for a home in an incredibly depressing market one of the most positive experiences of my life. Because of her savvy negotiating ability, I purchased my home at a very reasonable price and how many people can say that now a days.
Fiona Wilson MD, Medical Director Internal Medicine Practice – Parnassus, UCSF; Vice President Quality Initiatives – Brown and Toland Medical Group:
Annie was a fabulous agent to work with. She spent time with us initially to help us clarify what we wanted and what we really needed. She was energetic and flexible around our complex professional and family schedules. Her eternal optimism matched us and helped get us through a couple of outbidding offers. Ultimately with her help, we ended up buying the perfect house. She was equally helpful in the sale of our condo.
Leslie Jackson, Owner – L Designs Marketing:
Being new to the San Francisco real estate market we were extremely overwhelmed. Annie took what could have been a very frustrating process and turned it into an uncomplicated, successful, FUN process. Annie was honest and dependable from the moment we met and she made our house hunt, and subsequent purchase, very stress-free. We enjoyed working with Annie so much we now consider her our friend as well as our agent.
Jason Senn, Strategic Partner Development – Google, Inc:
From the moment we met Annie we found her to be upfront and extremely informed. She provided us with unparalleled support and was indispensable in helping us navigate our way through the purchasing process.
Lisa Renstrom, President – Sierra Club:
Annie is a delight. Great follow up and follow through, persistent and insistent, knowledgeable, but most important fun to work with.
Julia and Bill Brentani:
There's no other way to say it other than, Annie found us our dream house! She figured out our wants and needs before we even knew what they were. She gave us the most personalized service we could have hoped for.
She is the perfect guide for this tumultuous process. Annie is an extremely resourceful person–there is nothing she doesn't already know or can't find out in or about San Francisco.