Miriam Wells
Miriam Wells is a trusted, light-hearted, and tireless advocate for anyone navigating the ever-changing waters of San Francisco and Marin County real estate. She approaches each transaction with rapt attention to detail and an unwavering commitment to her clients' best interests.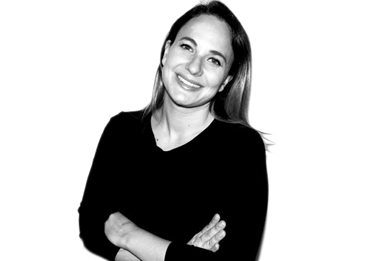 As an integral member of Annie Williams SF Homes' successful sales team Miriam works closely with buyers to find the right home for their lifestyle. She is a talented negotiator with an eye for detail who delves deeply into property disclosures to help buyers better understand the condition of the home. Miriam educates sellers about San Francisco's unique market conditions and helps them execute home improvements before sale to achieve the highest possible sales price.
A native of Ross and San Francisco, Miriam is a graduate of San Francisco University High School and the University of California, Santa Cruz. Her natural positivity and optimism is evident in her client relationships. She is dedicated to providing unparalleled service and a successful outcome for all of her clients whether they are first-time buyers or selling a cherished family property.
Before entering real estate Miriam was a successful international news reporter. Her work has been published by major news organizations around the globe including The New York Times, CNN and CBC/Radio-Canada. Miriam holds a Master's degree from Columbia University Graduate School of Journalism where she was awarded honors for her thesis work on Afghanistan. She lives in San Francisco with her French-Canadian husband and their child.